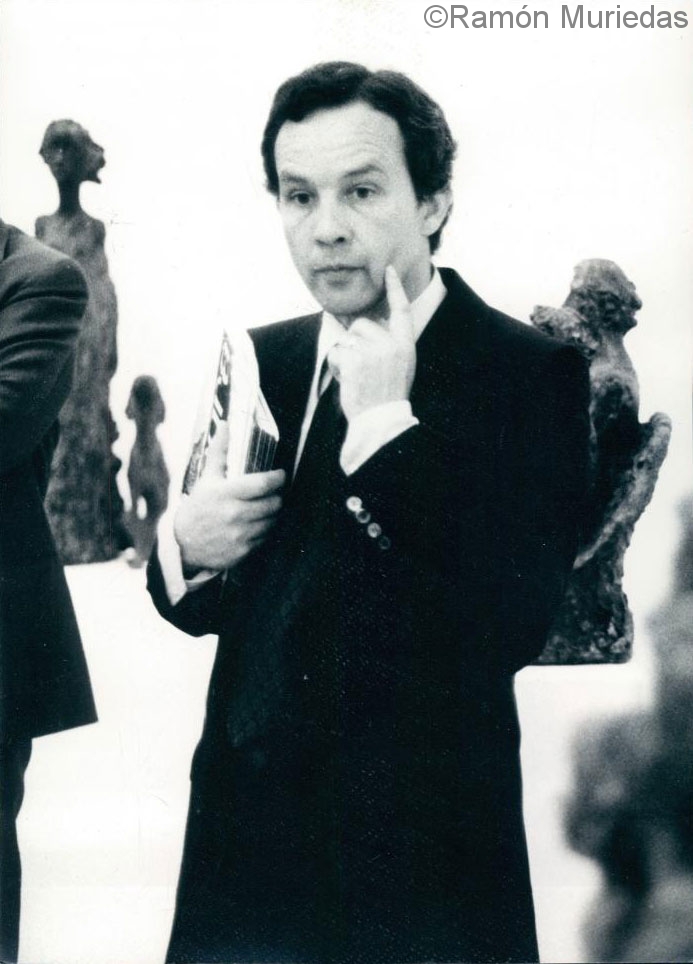 Ramon Muriedas
A LIGHT RUMOR OF SEA.
According to writer Álvaro Pombo, during his childhood adventures shared with the sculptor from Santander, he reminds him of his agility and tirelessness, jumping over the beautiful and rugged coastal cliffs of his city. He also vividly remembers how he began to make beautiful sand figures on the beach, almost spontaneously, without being barely aware of their ephemeral nature. He did it with surprising concentration and ease, accompanied by the sound of the sea. A sea that gave him the space and material necessary to carry out his creative work, but when the tide rose, dragged it with him, closing a natural circle of almost perfect order.
From that hobby, born out of nothing, came the first prizes of his career, being just a kid. In the local competitions stood out among all the participants with their animals and imaginary castles built with sand and salt. Perhaps, that maritime beginning was the one that took him, over time, to make figurative sculptures of unfinished and organic textures, as they emerged from those familiar rocky cliffs. And, perhaps, the wet sand of the beach was the origin of that fidelity and loyalty to the mud -which he never left-, a humble and ductile material that he also needed to moisten to be able to model at will.
It was, therefore, Muriedas, an early sculptor who assumed his vocation with absolute normality, without questioning. And so, sculpture became part of his life, to be confused with it, because it was his passion for art at the same time work and hobby. They were the themes of daily life, along with their devotion to family, friendship and nature, their main sources of inspiration.
Ramón Muriedas returned to his native Santander after a fruitful career of success and recognition inside and outside our country, and there, like a stranded boat, it was gradually extinguished. Deep in thought, surrounded by memories and accompanied by his inseparable dog, Benito – the prettiest greyhound in Europe -, they remember him strolling along the Camel beach – where the broken figure of his Neptune child stood – and over the cliffs del Faro, El Puente del Diablo and El Panteón del Inglés. During his last years of life he continued to travel the same paths in an agile and tireless way, "like a madman" (as his beloved mother, Doña Hilda, when he was a child) reprimanded him, and as in his earliest childhood, while I listened in the background, stubborn and incessant, the faint sound of the sea.
When summarizing the 76 years of existence of the sculptor Ramón Muriedas, it is difficult to separate work and life or vice versa. In this way, we have opted to elaborate a mixed chronology, which intertwines both vital and professional aspects.